EIN JOB BEI LEATT?
Du würdest Dich gerne beruflich verändern und suchst einen neuen Job in der Motorrad Branche?
Da haben wir das Richtige für Dich!
Die LEATT Corporation ist auf der Suche nach einem motivierten Mittarbeiter für den Europäischen Markt. LEATT ist bekannt als der Erfinder des Neck-Brace, sie produzieren darüber hinaus aber auch eine breite Palette anderer, hochwertiger Schutzausrüstung für diverse Sportarten. Wenn Du gerne unterwegs bist, kontaktfreudig und gut Englisch sprichst, könnt das was für Dich sein!
 
GREAT JOB OPPORTUNITY: LEATT EVENT AND RACE SUPPORT REPRESENTATIVE 
The Leatt Corporation is seeking an enthusiastic employee to work within the European Marketing team where you will be Leatt's Event and Race Support representative on several action sports Championships and events. You will be responsible for carrying out and representing the brand Leatt in the field and being the 'go-to' person for Leatt athletes and potential customers. This position requires a person that is flexible, communicative, independent but at the same time a team player!
 Specific duties
-          Brand representative Leatt at selected races in fields where Leatt is active
-          Brand promotions at events (independent or in cooperation with local distributor)
-          Responsible for the on-ground athlete assistance and race support
-          Pro-active approach new potential Leatt brand ambassadors/athletes
-          Explore new opportunities and fields
-          Social media management during the attended events
-          Carry out promotional activation projects at events
Skills and experience
-          Detail‐oriented with strong organizational skills
-          Excellent verbal and written communication skills
-          Ability to multi‐task
-          Ability to work to deadlines
-          Ability to follow direction, stick to a brief and work both independent and within a team
-          Proven problem-solving ability and sound judgment
-          Extensive knowledge of Motocross/Off-road Motorcycling and Gravity/Enduro Mountain Biking
-          Strong communicational skills and capable of making new contacts easily
-          Experience in creative posting for social media
-          Flexible attitude and must work weekends
-          Ability to work with high-profile athletes with a professional attitude
-          Easy going attitude towards traveling and flexible attitude
-          Must speak multiple languages (English and German are a must)
-          Must have a car drivers licence  

Duration & Location
You will be hired on a contractor base.
Your base with be your home, but will be traveling through Europe in the racing&event season.
You will be traveling in vehicle provided by Leatt.
 
Do you feel that this is your chance of a lifetime job, then contact us now and send an email with your application and CV to lenny@leatt.com.
Ähnliche Artikel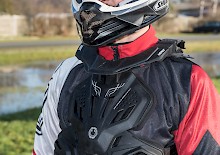 Bei uns im Online Test: Der "Fusion 3.0" von Protection-Spezialist Leatt ...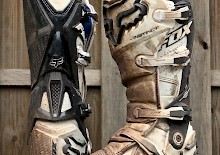 Wir hatten den FOX "Instinct 2.0" Off-Road Stiefel im Härtetest!
Teil 1 unserer großen Intermot-Nachlese. Los geht es mit Helm-Neuigkeiten.