Red Bull Cross Choice 2012
The Brazilian atmosphere brings positive vibrations to the South African Brian Capper. On this Saturday, inside one of the most popular landscapes of the country - a sugarcane field - the rider beated 31 challengers and took home the win on the first edition of Red Bull Cross Choice.
Ähnliche Artikel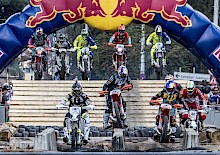 Am 12. August gibt es bei ServusTV die Highlights der Red Bull Romaniacs ...
Max Nagl schickt uns ein Update zu seiner Fußverletzung aus dem häuslichen ...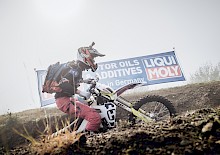 Start der "Red Bull Romaniacs" - Der Hard-Enduro-Klassiker als einziges ...