Kings of Xtreme - Leipzig
Hier der Clip Kings of Xtreme 2011 in Leipzig von der Dirt Rider DVD #14 erschienen im April 2011.  Enjoy!  
Ähnliche Artikel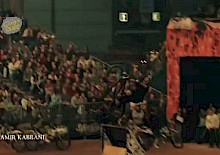 Hier seht ihr den Clip Kings of Xtreme 2012 in Leipzig.  Der Clip erschien ...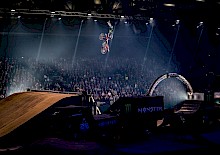 Mitteldeutschlands spektakulärste Motor- und Actionsport Show feiert ihr ...
Das Kings of Xtreme in Leipzig kehrt zurück zu seinen Wurzeln als ...