Kings of Xtreme 2012 - Dirt Rider 18
Hier seht ihr den Clip Kings of Xtreme 2012 in Leipzig.  Der Clip erschien u.a. auf der Dirt Rider DVD #18 im April 2012. Viel Spaß.
Ähnliche Artikel
Das Kings of Xtreme in Leipzig kehrt zurück zu seinen Wurzeln als ...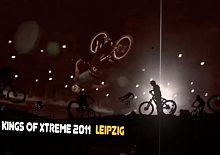 Hier der Clip Kings of Xtreme 2011 in Leipzig von der Dirt Rider DVD #14 ...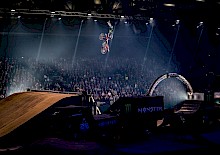 Mitteldeutschlands spektakulärste Motor- und Actionsport Show feiert ihr ...