What's up with Taddy Blazusiak
Taddy Blazusiak about 4 wheel project at Erzberg, about his achievements in this season and plans for 2013. Check wha't s up with Taddy!
Ähnliche Artikel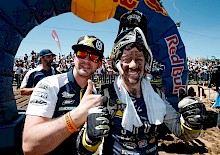 Graham Jarvis erzählte im Erzbergrodeo Interview, über seine bisherigen ...
Der KLIM "Adventure Rally" Anzug setzt seit seinem ersten Auftritt neue ...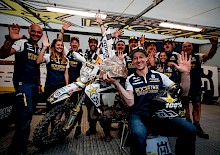 Graham Jarvis gewinnt die 2019er Erzbergrodeo. Durch den Sieg steigt seine ...